Skip Navigation
Website Accessibility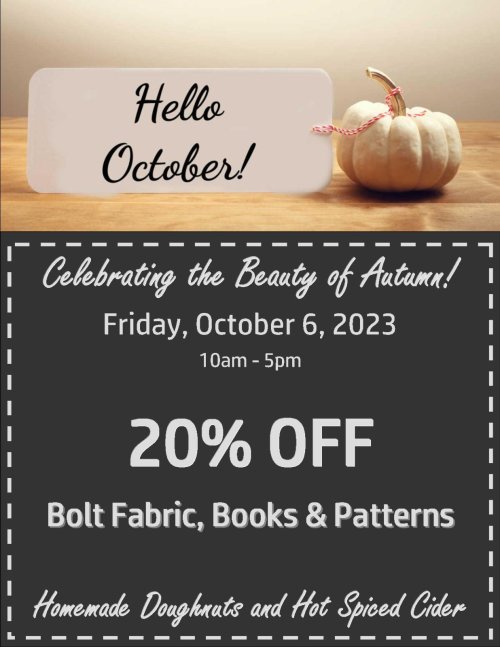 Online Customers:
OCT23
Local Online Customers
to save on shipping.

Have Fun!
Free Shipping On Online Orders of $100 or More!

Super fast shipping!!
Online orders are filled daily
every day that USPS is running.
Pick-Up is available also.

Kim Diehl Block of the Week
Call to sign up today!

~The Lord has done great things for us, and we are filled with joy.
Psalm 126:3